by Brahmacharini Prisha
If you've come to the Retreat over the past year, you may have met me.

I'm the one in the picture being fussed over and fed by some of the children recently. Mama Dog is getting some attention too, but that's okay — she's been here much longer.
When I first came to the Retreat, I was pretty scared of Mama.
After all, I was just a kitten and she was so much bigger!

Here I am trying to avoid one of her early attempts to be friendly.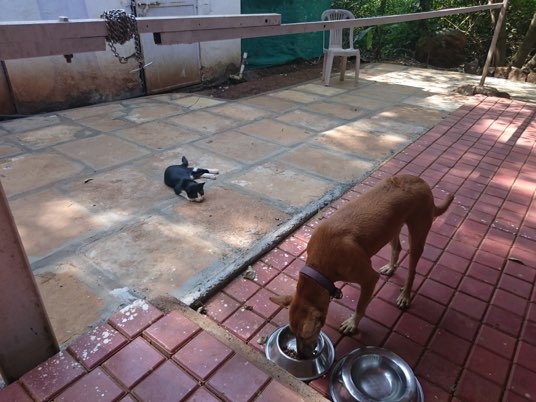 But after keeping a close eye on her for awhile, I realised she was okay.

Children and I generally enjoy each other …
as long as they don't make fast moves or loud noise.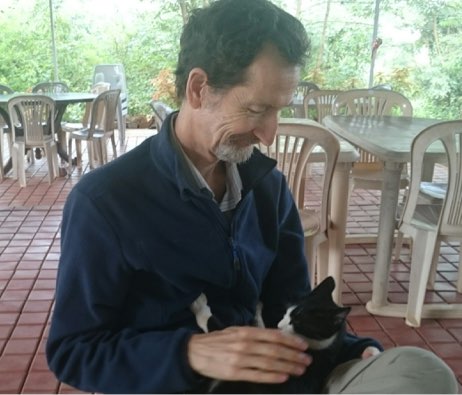 Grown-ups often make over me too.
They seem to like to ruffle my fur and tickle my chin.
I've noticed that adults often revert to childhood
when they're around me.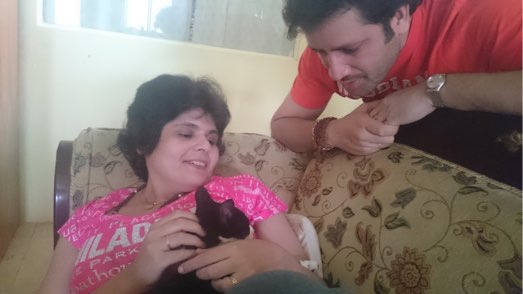 Sometimes they even play Mom and Dad.
Much of the day, I'm resting.
Did you know that we kitties
sleep more than almost
any other animal?
But afternoon tea is a special part of the day.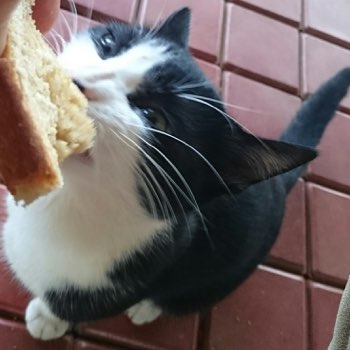 Occasionally, I'm given a treat that I'm not supposed to have.
But usually I eat special kitty food. That's why I have such a
soft, shiny coat of fur and stay in great health.
It's no stretch
of the imagination
to say that I look forward
to welcoming you
when you're next
at the Retreat!