Swami Kriyananda made this place his home in the last part of his life. Devotees from all over can feel his vibrations when they visit this place, filled with his presence.
We invite you to join us, in our attempts to share the teachings of Paramhansa Yogananda as envisioned by Swami Kriyananda in ever better and more expansive ways.
Your donations will be a great contribution towards improvements and expansion and make this into a place of pilgrimage, a place of inspiration for truth-seekers everywhere.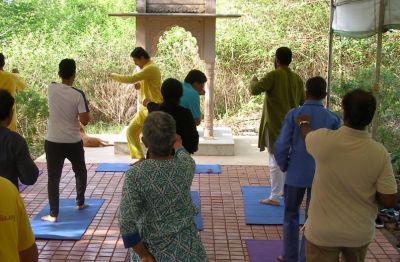 YOUR DONATION IS TAX-DEDUCTIBLE
Donations to Ananda Sangha are eligible for 50% tax exemption under section 80G of the IT Act, 1961