17-19 May, 2019
with Latha Gupta and Madhu Vazirani
We've very regretfully had to cancel this retreat due to low response.
"The secret of success is not limiting your self-identity to present realities, but expanding to include your highest potentials." —  Swami Kriyananda
In this program you will:
Sow seeds of success in your life
Nurture life with Energy and Enthusiasm
Discover what you want and how can you get it happily
Learn Habits of Success
Understand obstacles that stand in your way
Plan the way forward and take it back with you
Sometimes in life you get set in your patterns and stay in a comfort zone. You know that your own potential is far more and you would like to unblock yourself. Here is an opportunity to take some time away from the "urban insanities" and busyness in a rural backdrop surrounded by nature. Take time  to pause, reflect and move ahead.   Based on proven ancient Indian teaching of great yogis, as taught by  Paramhansa Yogananda and his disciple Swami Kriyananda.
The two days will be a retreat format with time for reflection, discussion and introspection. It will include Videos, Stories, Role playing, Exercises, group Coaching, Nature Walks, Journalling, Meditations and Yoga.
Contact:   +91-9011069792 / +91-8007108691
.                     or write to retreat@anandaindia.org for reservation
Fees:         ₹6000/- per person (includes shared accommodation and meals)
Venue:      Ananda Meditation Retreat @ Watunde, Pune
"Your success in life does not depend only upon natural ability; it also depends upon your determination to grasp the opportunity that is presented to you. Opportunities in life come by creation, not by chance."
—  Paramhansa Yogananda
About the Retreat Facilitators:
Latha has spent over two decades in the field of leadership development with international corporations. She is a certified coach and a Yoga and Meditation teacher. A long time kriyaban, she balances an executive career with parenting two teenagers, enjoying her hobbies, volunteering and nurturing her spiritual life. She has spent many years learning and applying the teachings of Yogananda and Kriyananda on Success. She attributes her success to these teachings and feels inspired to share them in practical and encouraging ways.
Madhu has experienced diverse roles in strategy consulting,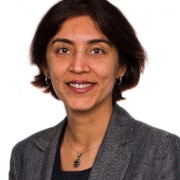 business research and social development with multinational organizations for more than two decades now. She is a certified Mindfulness facilitator and a Yoga instructor in her quest to make the mind and body a healthy pair. She enjoys traveling to new places for business and leisure, time with family and friends, hobbies and daily meditation. As a long time kriyaban, Madhu follows the teachings of P. Yogananda and Kriyananda, and believes her career achievement is entirely the outcome of their techniques put into practice—realizing any vision after all is mind over matter.
For more information on Accommodation and reservations contact:
retreat@anandaindia.org or call 9011069792, or 8007108691