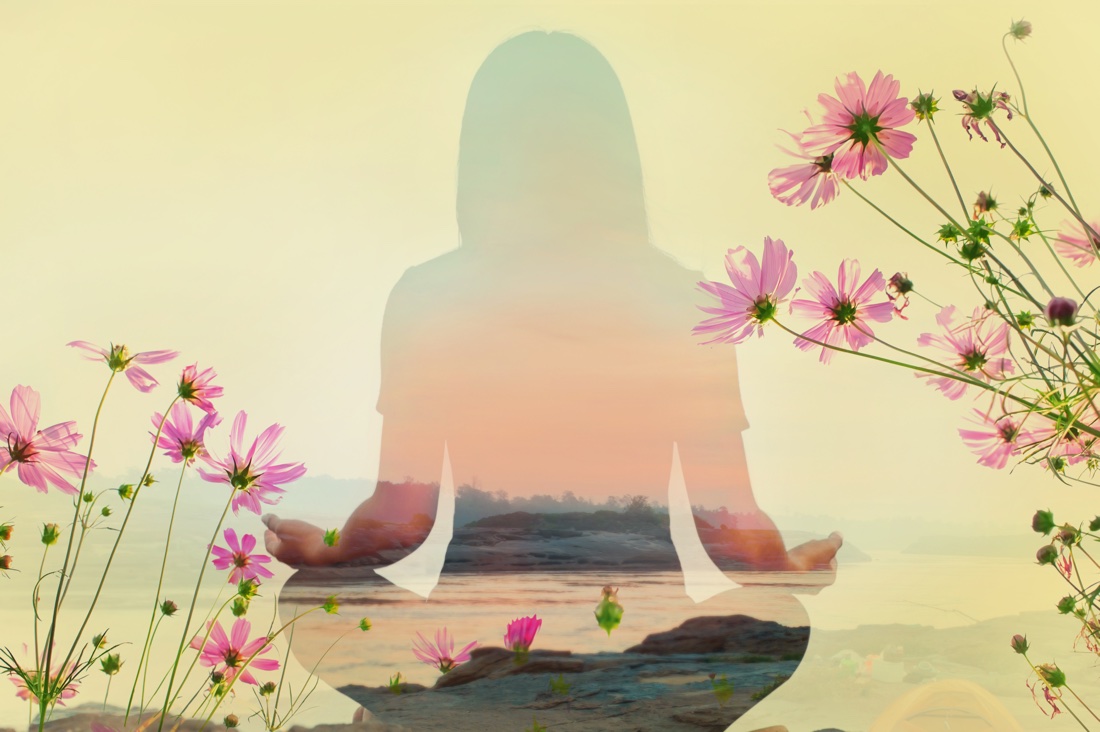 Cultivating Self-Compassion & Mindfulness through Yoga & Meditation
14-16 February, 2020
with Parizad Mazda
"Compassion towards other beings, begins with kindness to ourselves" – Pema Chodron.
This weekend we shall have the wonderful opportunity to gift ourselves the precious time to go deeper into our own presence and heart space, and cultivate some much needed loving-kindness. We can also rest and experience some quality time in the beautiful nature surrounds of our retreat and allow ourselves to go deep to our heart center through the practices of healing yoga and meditation sessions. We shall also share and discuss various other scientifically proven techniques and spiritual principles that will guide us, to leading a more compassionate life full of understanding of ourselves and for others. These practices shall help us achieve our life goals, find the self improvement and confidence that we are looking for, without being harsh or critical of ourselves or others, while also leading a more authentic and happier life.
This retreat will include:
Guided yoga sessions specifically designed to help the mind and body release various forms of stress and cultivate Self love, Self-compassion, Self acceptance and Self forgiveness in safely held spaces. Please note that these sessions are gentle and adaptable for all body types, ages and health conditions and all persons are welcome to join.
Guided pranayamas or 'breathing techniques' that will help calm the mind, emotions, and feelings, while also soothing the nervous system. – Guided Mindfulness Meditation sessions that cultivate deeper self-compassion.
Guided Mindfulness techniques and principles to cultivate a finer awareness of your true and authentic self.
Guided healing and relaxation sessions with music, embodiment practices and visualizations.
Discussions about scientifically proven theories on 'Self-compassion' and how they can be effectively applied in all areas of our lives for greater self care, self empowerment and self-confidence.
Discussions about spiritual principles and how they can help one lead a more holistic life for greater satisfaction in all areas of life, like health, relationships, work, finances, social life, spiritual pursuits etc.
Free time to go walking in nature or enjoy the beautiful nature sounds and scenery or rest and relax as one chooses.
Movie screening (optional)
Accommodations & Rates:
For bookings or inquiries, WhatsApp or call on 8291820552,
or email: consciousembodiedwisdomliving@gmail.com
For Facebook: find 'Parizad Mazda' or #consciousconsciousembodiedwisdomliving
| | |
| --- | --- |
| Room Type | Rate  (Fri dinner-Sun lunch) |
| Fully furnished room | Rs 6000 / person |
Detailed Schedule
Friday, 14 February
3 pm onwards – Arrival, check-in and registrations. Settle in to rooms and acquaint yourself with the retreat facilities. Also, this is free time to relax as one chooses. One can either go for a nature walk, or a hike up the local mountains or watch the sunset from a vantage point, or visit the reception area for wifi facilities, the library or boutique facilities or rest in your room.
4.30 – 5.30 pm Chai served in the dining area
5.30 – 6.30 pm – Opening Circle: where we make introductions, relax and center yourselves, share and discuss ideas about 'Self Compassion, Self Love, Self Acceptance, Self Forgiveness, and Mindfulness'.
6.30 – 7.30 pm: Mindfulness meditation that make us more aware of difficult emotions, behaviourial patterns and stress in our bodies and minds, and guided practices that help us overcome these stresses through loving-kindness practises.
7.30 – 8.30 pm – Delicious vegetarian, dinner served in the dining area
8.45 – 9.45 pm – Guided musical and healing session with gentle embodiment therapies that help us to cultivate greater awareness of our body-mind, and build greater self acceptance and self love through deep relaxation.
Saturday, 15 February
7.00 am – Chai served in dining area
7.30 – 8.45 am – Guided Yoga, Pranayamas and Mindfulness Meditations to cultivate harmony, love, and peace within ourselves.
8.45 am – 9.30 am – Breakfast in Silence
9.30 am – 10.30 am – Free time
10.30 am – 11.30 am – Discussions about 'Mindful Self Compassion', scientifically proven theories and benefits of how it works, video presentations from leading psychologists and experts in this field and how to apply this knowledge in your daily life. 11.30 am – 11.45 am – Short break
11.45 am – 1 pm – Discussions about 'Patanjali's Yoga Sutras' and the path to greater happiness through the yogic pillars of wisdom.
1.00 – 2.00 pm: Delicious vegetarian lunch
2.00 – 3.00 pm: Free time for relaxation
3.00 – 5.00 pm: Learn about 'Mindfulness', its several scientifically proven benefits, practice several mindfulness techniques and how to meditate mindfully.
5.00 – 6.00 pm: Chai break and free time to rest, relax, watch a glorious sunset or go for a walk.
6.00 pm – 7.30 pm: Guided Yoga and deep, relaxation session for 'Self Acceptance'.
7.30 pm – 8.30 pm: Delicious vegetarian dinner
8.30 pm onwards: Free time or optional movie in the reception area.
Sunday, 16 February
7.00 am – Chai served in the dining area
7.30 am – 8.45 am – Guided Yoga, Pranayamas and Meditation session for 'Self Love' through relaxation, release and uplifting energy and consciousness.
8.45 – 9.30 am – Breakfast in Silence
9.30 – 11 am: Free time or nature walks
11.00 am – 12.30 pm: Guided Yoga session for 'Self Forgiveness' combined with deep relaxation and guided meditations.
12.30 – 1.00 pm: Closing ritual and circle: where we collectively share our experiences and say goodbye.
1.00 pm – 2.00 pm: Delicious vegetarian lunch
2.00 pm onwards: Checkout, buy any books or boutique items and drive safely back to our homes.
About the Facilitator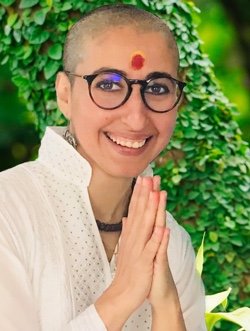 Parizad Mazda – Founder of 'Conscious Embodied Wisdom Living'.
Parizad is an internationally certified and experienced 'Yoga and Meditation' Teacher. She believes in the power of combining the mind, body and spirit to lead a more integrative, fulfilling, healthy and balanced life.
In her current avatar, Parizad serves from the 'Ananda Meditation Retreat' and she aspires to share the wisdom, light and love of her Guru, the enlightened Master and Yogi, Paramhansa Yogananda and her spiritual mentor, Swami Kriyananda. Parizad has been a long time, spiritual seeker, philosopher, meditator, and is also a Kriyaban. She also serves as a Spiritual Guide and Counsellor, Educator and Humanitarian on various fronts.
Parizad also acts as a 'Counseling Astrologer' based on the path of 'Evolutionary Astrology'. This sacred knowledge and wisdom, aligned with higher universal principles, enables her to consult and counsel every individual about their own unique soul journey, identify the life lessons and unique soul intentions of every person, and lead them towards a path of greater understanding of themselves, combined with healing, soul growth and evolutionary progress.
In her previous incarnations within this one lifetime, Parizad has extensively studied, researched and professionally trained for four years, in the scientific disciplines of 'Clinical Psychology and Neuroscience' from highly reputed, academic institutions and professionals in Australia and the United States. She has also gained much experience, in various clinical, natural and alternative healing modalities and therapies, and in the field of personal and business development.
Parizad is also a fully certified and experienced 'Chartered Accountant' from Australia and London, and she has gained over 16 years of dynamic experience in the international space after working for highly reputed, multinational organisations and clients, in the field of Taxation Law, Financial Accounting and Business Advisory Services.
At present, Parizad simply wishes to serve humanity in divine love and friendship, through various capacities.