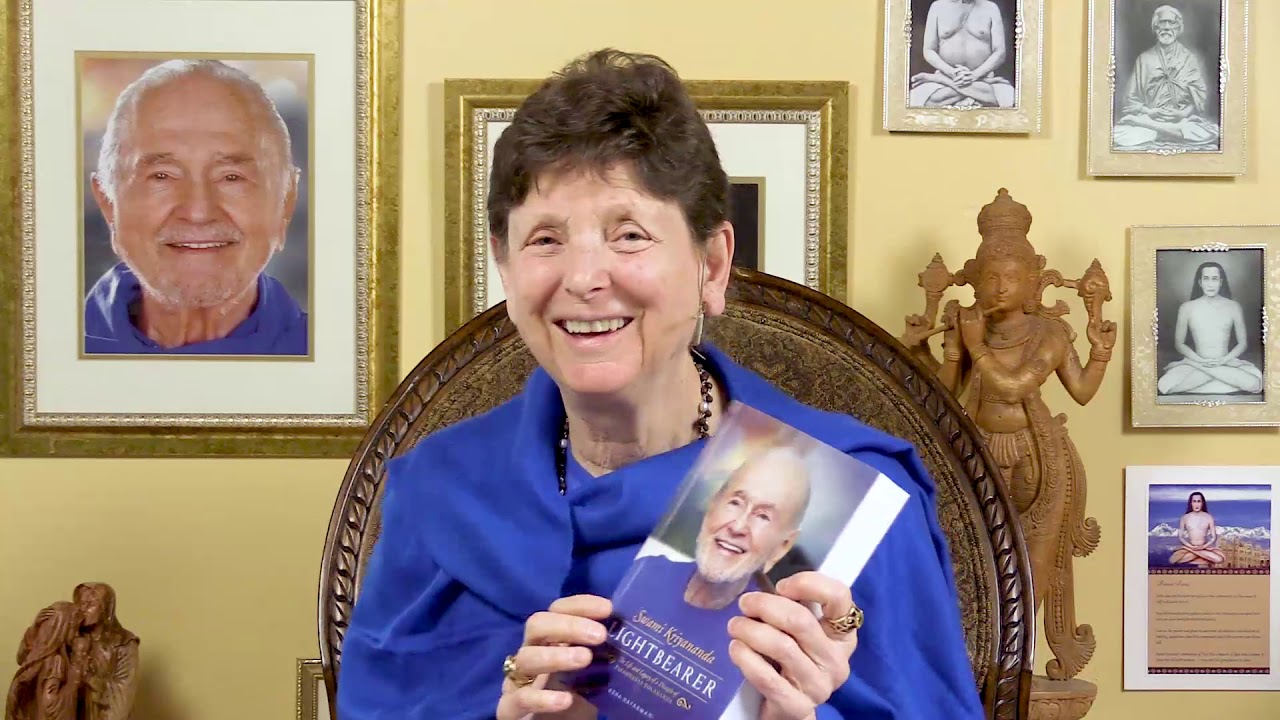 "The characteristic features of Indian culture have long been a search for ultimate verities and the concomitant disciple-guru relationship." — The first words of Paramhansa Yogananda's perennially best-selling Autobiography of a Yogi
While it's widely understood that spiritual progress comes through discipleship to a true guru, practical and accurate guidelines for how to actually live as a disciple are much less understood, especially in this modern age. How can a life of discipleship fit with the many responsibilities and distractions of our typical modern lives?
Fortunately, Swami Kriyananda lived over 64 years of his life as perhaps one of the best modern examples of what it really means to be a good disciple. By studying such a life, we can go beyond all dogmas and theories about what ought to work well, and learn from the principles and practices that were actually proven to work in Swamij's exemplary life. All those who were close to him can attest that by the end of his life, those practices had brought him to a state of uninterrupted bliss that he could not hide, despite a life so productive that it's challenging to even count all the many published books, articles, songs and movies that he wrote, or the far greater number of classes and lectures he gave. 
.
Fortunately also, Asha Nayaswami has just finished writing an extensively detailed book about the life of Swami Kriyananda. She had known Swamiji for over 43 years, and was commissioned to write this book by Swamiji himself, shortly after she moved to the Ananda community. From then on, Asha always carried a small notebook to write down the things Swamiji said, as well as her observations and experiences with him. She saved every note, letter, email and document that she could get her hands on, written by or referring to him. Swamiji included her in many events and meetings so that she'd be able to write about them later, and took efforts to explain many details of his life to her, answering countless questions from her for all those many years, often in great detail.
Please join us for this very special weekend, in which Asha will help us to draw practical lessons from this exemplary life, guiding us towards becoming better disciples. While most of the time will be spent discussing and illustrating the principles that all disciples need to follow, there will be ample time for individual questions, to specifically address some of the difficulties or challenges of those present.
.
About the Instructor
Asha has long been recognized as one of Ananda's most experienced and gifted teachers. Her many talks offer clear explanations and answers to even the subtlest aspects of the spiritual life, and are a lifeline for many followers all over the world. Brilliant, wise, and heart-felt, she makes the ancient yogic teachings accessible with unusual clarity to the modern mind. Discover wisdom that can illuminate your life journey, whatever your chosen path. Asha is Ananda's global ambassador at Swami Kriyananda's request, and her gift for sharing the teachings is why.
Contact:  +91-9011069792 or +91-8007108691
or write to retreat@anandaindia.org for questions or reservations

Fees:        ₹4000/- per person (includes shared accommodation & meals)
Venue:     Ananda Meditation Retreat @ Watunde, outside Pune
Limited Accommodations Available – Book soon to reserve a place!
Detailed Schedule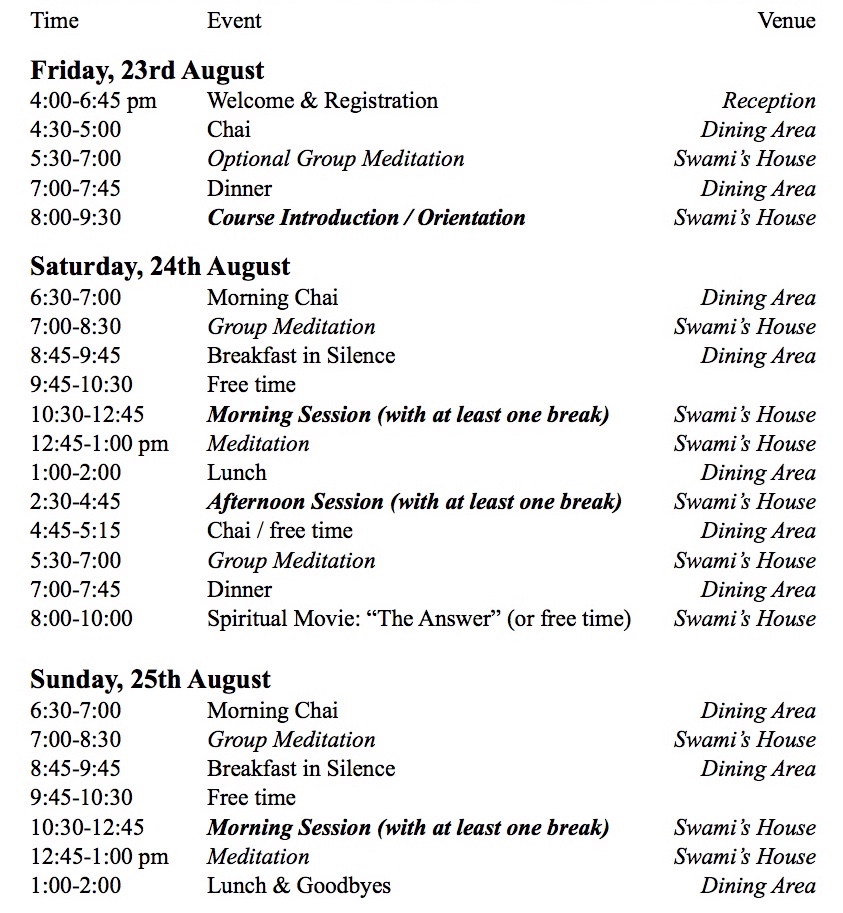 Additional things to keep in mind:
The above schedule is not written in stone. Our goal is to honor the needs and interests of our guests, and if it becomes clear that we can serve you better by making adjustment(s) to the above schedule, we're very willing to do so. 
We're now in monsoon season in a rural area where it rains very heavily at times, so we recommend you bring an umbrella, a rain jacket, and footwear that will dry quickly if it gets wet. We also recommend you bring a flashlight in case of power outages at night.