Serious Sadhana Retreat
29 November – 1 December, 2019
with Brahmachari Jemal and other monks
"Group meditation is a castle which protects the new spiritual aspirants as well as the veteran meditators. Meditating together increases the degree of Self-realization of each member of the group by the law of invisible vibratory exchange of spiritual magnetism." – Paramhansa Yogananda
This retreat is for those who would like to have longer and deeper meditations in a group setting.  All participants are free to attend as many or as few of the meditations as they wish.  Meditation will not be taught, so the participants should already know a meditation technique, that they are comfortable practicing for many hours per day.
This will not be a strictly silent retreat,  but there will be little time for talking because most of the time is scheduled for meditation.  This is the perfect warm up for the 8 hour meditation on December 22nd.
Accommodations & Rates:
Room Type
Rate  (Fri dinner-
Sun lunch)
Fully furnished Room
Rs 4000 / person
No room: day rate to attend program & meals
Rs 1000 / person / day
For more information on Accommodations and reservations contact:
retreat@anandaindia.org or call 9011069792, or 8007108691
.
Meet our Presenters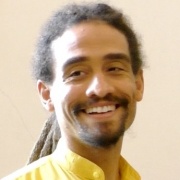 Acharya Brahmachari Jemal has been a part of Ananda India since 2005, leading the Ananda monks here in India for most of that time. He's also given lectures and classes throughout India. Currently he's in charge of Ananda's Kriya Home Study program, where he works with students throughout India, helping to prepare them to receive Kriya yoga. Jemal has been meditating regularly for 16 years.

.
Detailed Schedule