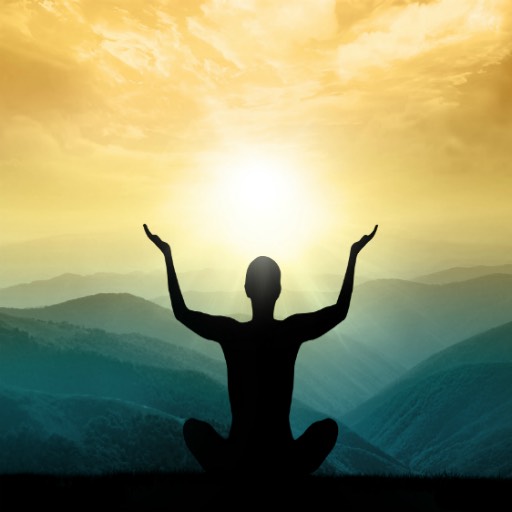 31 August – 1 September 2019
with Yogini Parizad Mazda and Acharya Dharana
"The trivial preoccupations of daily life are not enough for man; wisdom too is a native hunger."
— Paramhansa Yogananda
If you're not satisfied with the "trivial preoccupations" in your daily life, or are hungering for wisdom, a sense of meaning or deeper purpose in life, or just a short break, we invite you to come for a short but relaxing weekend away from the noise and stress of city life.
This 28 hour program, from Saturday morning through Sunday lunch, will include:
Relaxation in a serene, beautiful and natural environment.

Guided pranayama, yoga and meditation sessions to help you recharge your mind, body and spirit.

Weather permitting, a visit to one or more of the nearby scenic attractions, which include an adjoining mountain and many nearby waterfalls and streams.
All mankind has an inner yearning for meaning, fulfillment, and above all happiness, yet many of us are unable to find these qualities in our daily lives. The various scriptures of the world tell us that true and lasting happiness can only be found in the Divine, yet many of us are so busy honouring our commitments that we have no time left to take steps in this direction. And when we finally manage make time to pursue these things, we find that we are not sure how to proceed, or we are not advanced enough to deeply connect with the Divine.
This short weekend is designed to help and guide you in taking these steps, with time for both, inward and outward explorations. The inward steps are based on the guidance and techniques of the great Master of Yoga, Paramhansa Yogananda, author of the renowned book Autobiography of a Yogi. These teachings will help you connect to the Divine joy and peace within you. The outward steps will help you to deepen your awareness and enhance your enjoyment of the natural world, all around us.
This weekend will also include a class in how to meditate, and guided sessions in pranayamas and Ananda Yoga, to further help you relax and connect with the Divine.
.
About the Pranayama Techniques
Time and again, we have been told 'breathe-in' and 'breath-out', 'inhale' and 'exhale' are the sure shot ways to let go off immediate stress, anger, depression, or any such negativity impacting the functioning of our mind, body, spirit. The technique of controlling our breath, Pranayama, is an age-old method for altering our breathing movements intentionally to yield specific results. Meaning "breath control" or "extension of the prana", pranayama is an integral part of the yogic discipline that originated in India a few thousand years ago.
Come learn this ancient techniques of Pranayama and its correlation with other aspects of Meditation, Yoga and Spirituality.
.
What is Meditation?
Meditation is a technique for personal growth that has been practiced for thousands of years around the world with repeatable results.
There is no aspect of your life that cannot be improved by meditation, whether it be in business, relationships, health, or developing any personal quality, such as willpower.
The highest purpose of meditation, however, is to discover your Highest Self.
Ananda Meditation Retreat teaches the meditation techniques taught by Paramhansa Yogananda. Meditation is a state of intense awareness achieved by stilling and concentrating the thoughts. It is a journey to the center of our own being, a process so perfectly natural that we don't have to learn how to meditate. Rather, we have to unlearn those habits and attitudes that keep us from experiencing our natural state of expanded awareness.
We offer regular How to Meditate workshops, and daily morning or evening group meditations at our retreat center. Group meditations are especially helpful for those who are new to meditation, as the energy of the group supports and encourages them in their efforts.
.
What is Ananda Yoga?
Ananda Yoga brings yoga back to its original spiritual essence.
Above all, it seeks to raise your level of consciousness by reinforcing the natural effects the yoga postures. With this, it is also designed to harmonize your body, mind, and soul.
Ananda Yoga includes:
A

sana (yoga postures)

P

ranayama (breathing and energy-control techniques)

Y

ogic meditation techniques

A

pplied yoga philosophy
.
What is the Practice Like?
Yoga posture practice in Ananda Yoga® is gentle for beginning students, becoming more challenging with experience. It is an inwardly directed practice, and is never aggressive or aerobic.
The primary emphases are:
A

sana (yoga postures)

S

afety and correct alignment

B

eing relaxed at all times, even during the midst of effort

W

orking directly with the body's subtle energy via the yoga postures

U

sing the postures to raise your consciousness

A

dapting each yoga posture to fit the needs and abilities of the practitioner rather than trying to force the practitioner into some "ideal" position
.
What Makes Ananda Yoga Unique?
Energization Exercises
The Energization Exercises are a series of 39 special energy-control techniques that Yogananda developed in order to help the practitioner increase, focus, and control the life-force.
Affirmations
Each yoga posture is paired with its own affirmation, which one practices silently while in the posture. The affirmation is designed to reinforce the posture's natural effect on one's state of consciousness, bringing the mind actively and directly into one's practice.
This retreat is open and welcoming to all regardless of age, beliefs or religious background.
.
About the Instructors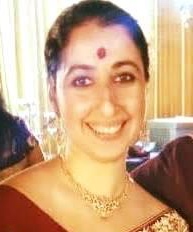 Parizad is a certified and experienced Ananda Yoga and Meditation Teacher. She is a Kriyaban, a long time spiritual seeker and meditator. She specialises in Holistic and Integrative Medicine and acts as a Psychologist, Spiritual Counsellor and Guide to those in need of healing and guidance, based on universal principles. She is also a practising Evolutionary Astrologer which charts the map of every soul's evolutionary path and life intentions.  She is also a devout nature and animal lover and enjoys hiking and nature photography.
Acharya Dharana served in Ananda Palo Alto (USA), Ananda Assisi (Italy) and Ananda India, before becoming the primary Acharya (teacher) at the Ananda Meditation Retreat in 2015. He first began teaching in Italy, where Swami Kriyananda made him a minister. He's been leading meditation classes since 2004. Dharana views and presents the eternal truths from a scientific perspective, due to his background as a silicon valley engineer. He's also loved hiking and nature since his early childhood.
.
Accommodations & Rates:
| | |
| --- | --- |
| Room Type | Rate  (Sat breakfast-Sun lunch) |
| Fully furnished shared room, all meals included | Rs 2,200 / person |
| Fully furnished private room, all meals included | Rs 3,000 / person |
For more information on Accommodation and reservations contact:
9011069792 or 8007108691; or email: retreat@anandaindia.org.
.
Saturday, August 31st
.
Sunday, September 1st
.
Additional things to keep in mind:
The above schedule is not written in stone. Our goal is to honor the needs and interests of our guests, and if it becomes clear that we can serve you better by making adjustment(s) to the above schedule, we're very willing to do so. 
Out of respect for all other retreat participants, we humbly request that you plan on arriving here no later than 9:30 am on Saturday morning (August 31st), and earlier if you want to have breakfast, so that we'll be able to get started with the classes promptly at 10 am.
We also request that you let us know by Friday evening about your plans for the Saturday morning's breakfast, so that we'll be able to insure there's enough food / tea ready for you!
We're now in monsoon season in an area where it rains very heavily at times, so we recommend you bring an umbrella, a rain jacket, and footwear that will dry quickly if it gets wet. We also recommend you bring a flashlight in case of power outages at night.
If you'd like to join us for the nature walks, we further recommend footwear that will be comfortable for that. Note that heavy rainfall at the wrong time could cause the walks in nature to be postponed, or even cancelled.