31 May – 2 June, 2019
With Certified Healing Teachers Nayaswami Promilla, Brahmacharini Blezy and Kriyaban Kuizad
The retreat will help you explore the system of healing called "Divine Will Healing," based on the teachings of Paramhansa Yogananda.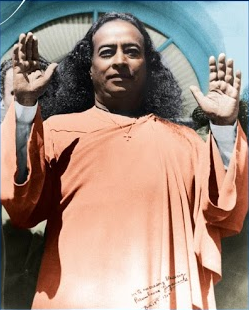 Paramhansa Yogananda's healing methods are powerful because they draw from the Divine Source itself. He said "All diseases can be cured." Man needs to learn how to live in harmony with the Divine Will. The exercises and techniques that will be taught will guide us toward harmony with the Divine and effect healing not only at the physical level but at a mental and spiritual level.
You will learn:
Laws of Divine Healing
How to heal yourself and others through various techniques
Affirmations & the power of thought
Pranayama & Energy Control
Levels of consciousness & healing techniques for each level
Distance Healing & other healing techniques
Contact:   +91-9011069792 / +91-8007108691
.                     or write to retreat@anandaindia.org for reservation
Fees:         ₹4000/- per person (includes shared accommodation and meals)
Venue:      Ananda Meditation Retreat @ Watunde, Pune
Meet our Presenters: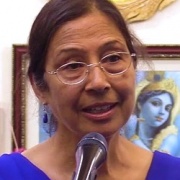 Nayaswami Promilla is a practicing Kriyaban for over a decade and a certified healing and meditation teacher. Known for her silent and calm presence, she selflessly serves the Sangha in numerous ways setting an example for all to follow. Always supportive and encouraging of everyone in their efforts, she is a divine friend to one and all.
.
Brahmacharini Blezy is a certified healing, Ananda Yoga and Meditation teacher. She has conducted many classes on yoga, meditation, and healing in Pune. Blezy has served in the corporate industry for more than a decade and recently quit her corporate life to become a full-time trainer in yoga and meditation and has assisted in corporate training programs at many corporates.
Kriyaban Kuizad is an Ananda teacher who has been certified for sharing Master's healing techniques. He's been offering the healing service for about 4 years now. He also teaches meditation classes, and offers spiritual counseling.