Women's Seclusion Retreat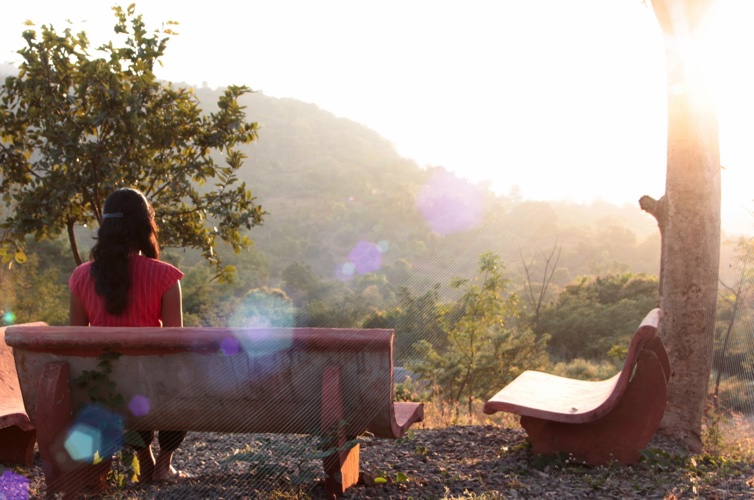 11-13 October, 2019
with Nayaswami Suvarna & Brahmacharini Blezy
"Seclusion," Paramhansa Yogananda said, "is the price of greatness."
Whether greatness be in the field of business, home, relationships, or any other area of life, Yogananda emphasizes the importance of taking time out from the din and bustle of daily life, to look within, to spend time with one's self, to introspect, and to rise to greater heights of awareness, in the deep silence of the soul. Greatness is the fruit of soul-fulfillment, not merely outer attainments of name, fame, riches, or power.
This retreat will help you explore the sacred practice of seclusion as the gateway to inner fulfillment, how to do it, and the power of doing it as a group.
Come and experience the greatness that lies within you!
If you'd like to get a head start on the topics covered during this retreat, please feel free to read through our many articles on seclusion.
.
This weekend retreat will include:
What is seclusion & different approaches to it
Guided yoga & meditation sessions
The power of silence – both inner and outer
Deeper soul-communion with one another
The sacredness of Your Being
Accommodations & Rates:
Room Type
Rate  (Fri dinner-
Sun lunch)
Fully furnished Room
Rs 4000 / person
Fully furnished Room, with early bird discount
(Registrations must be confirmed by Oct 7th)
Rs 3500 / person
No room: day rate to attend program & meals
Rs 1000 / person / day
For more information on Accommodation and reservations contact:
retreat@anandaindia.org or call 9011069792, or 8007108691
Meet our Presenters

Nayaswami Suvarna is a practicing Kriyaban and deep meditator for many decades. Known for her calm and joyful presence, Suvarna has worked extensively on translating the book Autobiography of a Yogi into Marathi along with other spiritual books. Suvarna now leads Ananda Sangha's Pimpri-Chinchwad meditation center. Always supportive and encouraging of everyone, she is a divine friend to one and all.
.
Brahmacharini Blezy is a certified Yoga and Meditation teacher. She has conducted many classes on yoga, meditation, and healing in Pune. Blezy has served in the corporate industry for more than a decade and recently quit her corporate life to become a full-time trainer in yoga and meditation and has assisted in corporate training programs at many corporates.
.
.
Detailed Schedule