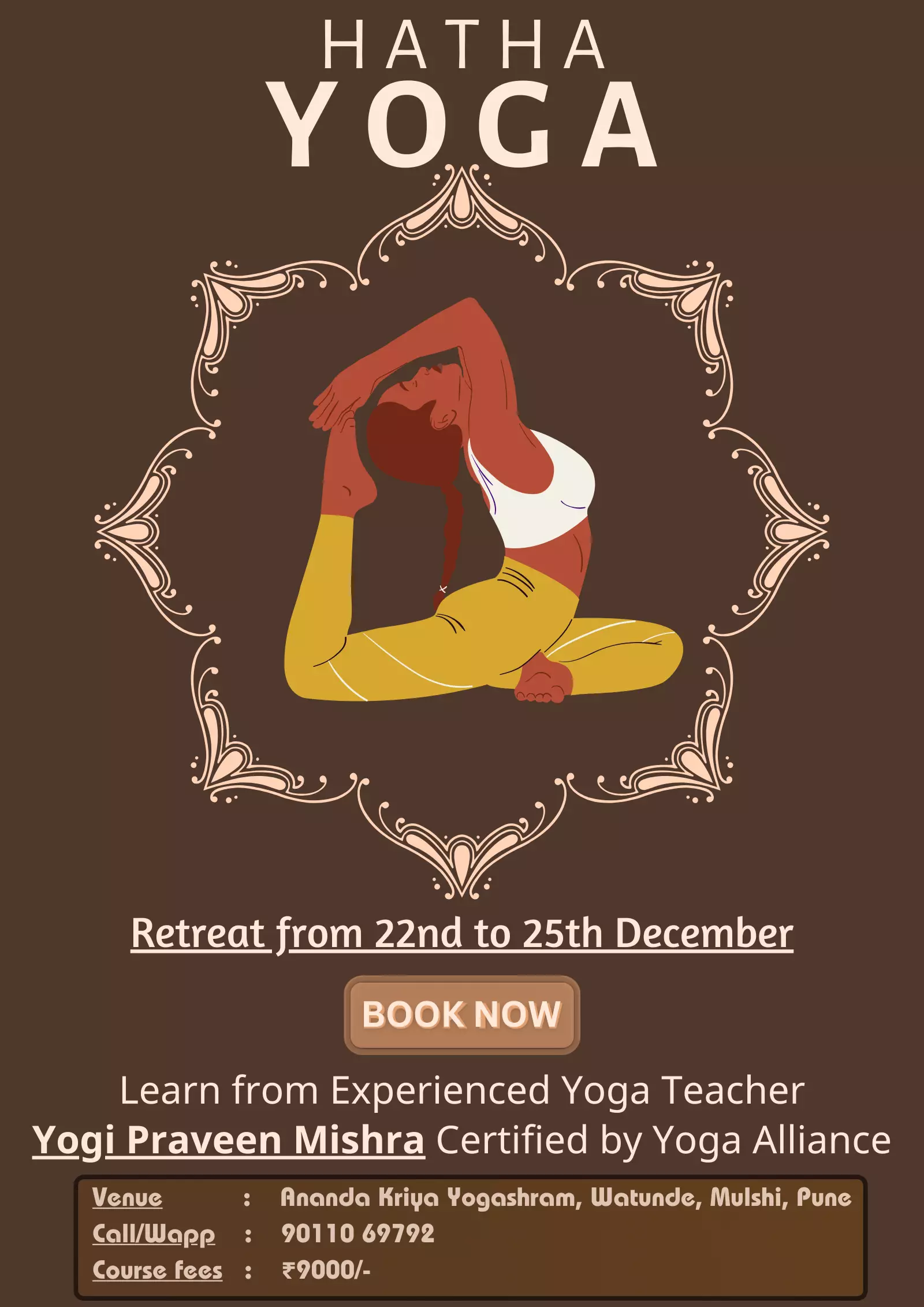 Learn the fundamentals of yoga practice, drawing from Hatha yoga. It is a holistic practice that combines physical postures (asanas) with controlled breathing and meditation. Physically, it enhances flexibility, strength, and balance while reducing stress and promoting relaxation. Mentally, it fosters mindfulness, reduces anxiety, and improves mental clarity. Regular practice can lead to improved overall well-being and a harmonious mind-body connection.
The workshops are short sessions guided by yogi Praveen Mishra, trained Hatha Yoga teacher.
Components include invigorating yogic practices, pranayama and cleansing processes.
The workshops are open to all ages and do not require any fitness level or prior experience with yoga.
Starts: 10:00 am on 22nd December
Ends: 2:00 pm on 25th December
Typical Daily Schedule
07:00 am – 09:00 am  jal neti, Pranayama and discussion on pranayama
09:00 am – 10:00 am  Breakfast
10:00 am – 11:00 am   Seva
11:00 am – 01:00 pm   Lecture & Yoga
01:00 pm – 02:00 pm Lunch
02:00 pm – 04:00 pm Rest
04:00 pm – 04:20 pm Kadha time
04:20 pm – 07:00 pm Yoga
07:00 pm – 08:00 pm Dinner
08:00 pm – 09:00 pm bonfire
Nature trek on one day
Visit to Babaji cave on one day