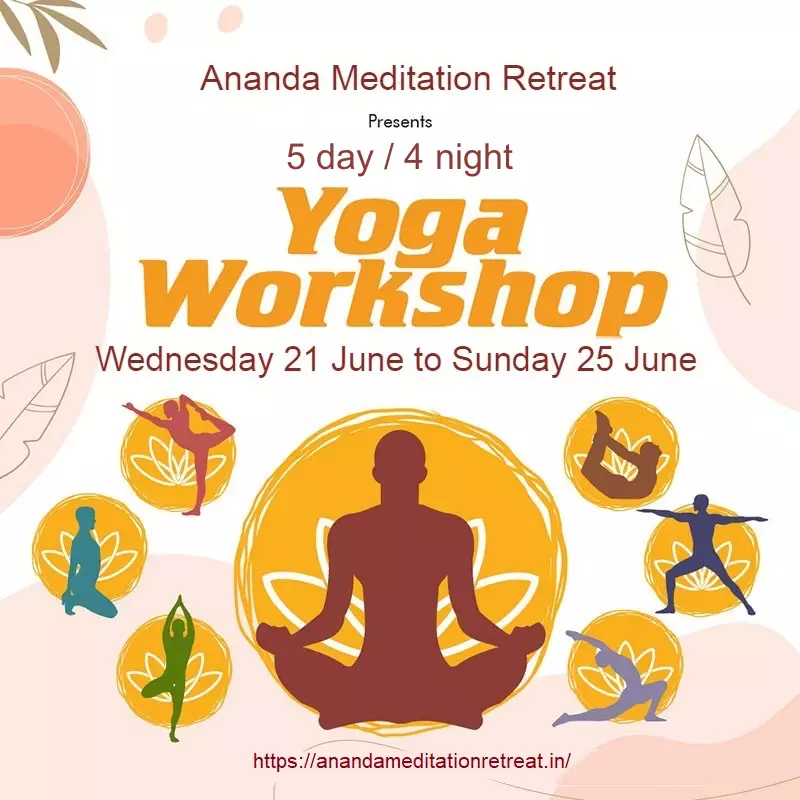 Typical day schedule
6:30 to 7:30 am. Yoga
7:30 to 9 am meditation group practice
9 to 10 am breakfast
11 am to 1 pm yoga
1 to 2 pm lunch
2 to 4:30 pm rest
5 to 6 pm yoga or meditation class
6 to 7 pm meditation group practice
7 to 8 pm dinner
after dinner: Free time, movies, games
Includes:
One day nature walk,
One day yoga in nature,
One day meditation in cave adventure.
Jal Neti and Various Pranayama techniques.
Meditation techniques for beginners as taught by Sri Paramhansa Yoganandaji, to relieve stress, calm the mind and improve concentration.
Course fees: 12,500 for entire course.
Please call on 9011069792 for booking or further details.
Limited  number of seats available.
Course includes stay on sharing basis in rooms with attached bathrooms. 3 vegetarian meals and evening tea included.
Transport available on request.
All courses conducted by certified teachers. Please let us know of any medical conditions, if any.