Treat Yourself to a Meditation Retreat
Is it time for you to relax, refresh and recharge? Our meditation retreats are designed to help you "go deep" into the heart of your true Self.
Whether you are new to meditation, have had a regular practice for years, or are somewhere in between, there's a wonderful experience waiting for you at the Ananda Retreat. You can join us for group sadhanas every day, meditate on your own in serene surroundings, or ask us to personalize a program just for you, including private classes for beginners.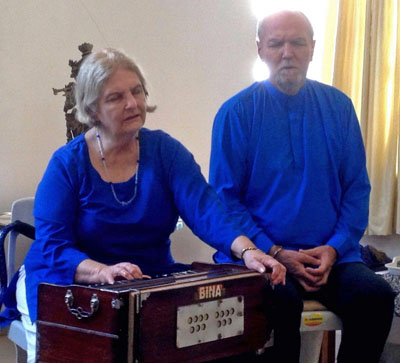 Our expert teachers have been guiding people in our meditation techniques for many years, and we are eager to help anyone who is seeking to start or deepen a daily practice. The meditation we teach is universal and non-sectarian as taught by the great Indian avatar Paramhansa Yogananda and his direct disciple Swami Kriyananda. Other classes are also taught on subjects ranging from how to achieve glowing health and vitality to the yoga philosophy of Patanjali.
Are you ready to take a break from your busy life? If so, you are going to love it here.