Spiritual Arts and Music Programs
When you flow with the creative process, you shift out of ordinary consciousness. Your mind relaxes and expands, intuition awakens. In the inward focus of art making, you can forget your small self and experience the essence of your soul self. A meditative creative practice opens you to an intimate communion with the Divine Source and allows a natural opening of the heart. All classes are based on the teachings of Paramhansa Yogananda. and Swami Kriyananda.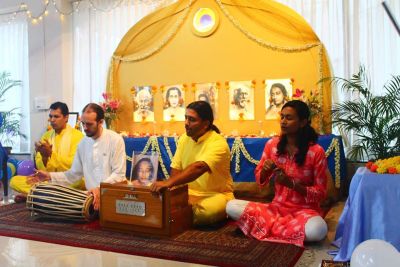 Paramhansa Yogananda said, "Sound [or vibration] is the most powerful force in the universe." Swami Kriyananda added, "Music isn't a matter of taste; it is a question of consciousness." Music has the power to uplift us or bring us down, depending on the consciousness behind it. This experiential seminar, will help you deepen your awareness on subtle levels of how different types of music can affect your mental state, emotions, and general wellbeing.